Jute Shopping Bag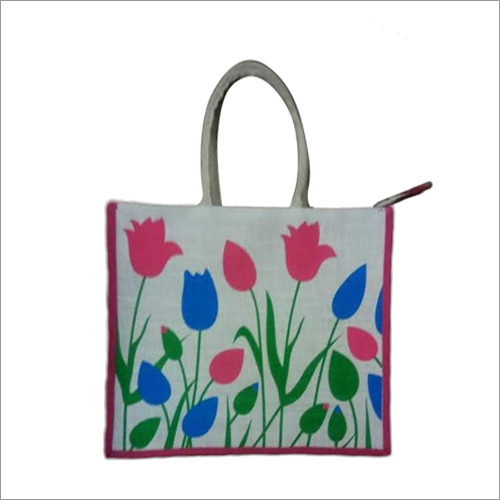 Jute Shopping Bag
Price And Quantity
Product Specifications
Product Description
A particular kind of bag made from jute, a natural fibre derived from the stems of the jute plant, is a jute shopping bag. Because they are biodegradable and ecological, jute shopping bags are frequently used as an alternative to plastic bags.
The sizes and designs of jute shopping bags are varied. They can be created with handles or straps and can be simple or printed. Additionally, jute shopping bags come in a range of hues, such as natural jute, brown, and black.
For regular use and supermarket shopping, jute shopping bags are a popular option. Because they may be personalised with business logos or other designs, they are also a popular option for promotional uses.
Compared to plastic bags, jute shopping bags have several advantages. They are durable, sturdy, and biodegradable. Jute shopping bags are compostable and recyclable.
The following are some advantages of using a jute shopping bag:
Jute shopping bags are biodegradable, which means that they will decompose in the environment over time. In comparison, it can take hundreds of years for plastic bags to degrade.
Sustainable: Jute may be farmed without harming the environment because it is a sustainable crop. On the other hand, plastic is produced using petroleum, a non-renewable resource.
Strong: Jute shopping bags can support a lot of weight and are strong. They are therefore perfect for going food shopping and other common activities.
Jute shopping bags can be reused rather than being thrown away because they are recyclable. This contributes to waste reduction and environmental protection.
Jute shopping bags can be composted, which means that they can be converted into organic compounds and then buried in the ground. This lessens pollution and enhances the condition of the soil.
A jute shopping bag is a terrific choice if you're seeking for a sustainable and environmentally friendly replacement for plastic bags. Jute shopping bags are robust, long-lasting, and useful for a range of tasks. They are a fantastic technique to lessen trash and save the environment.
Product Specification
| | |
| --- | --- |
| Material | Jute Laminated |
| Color | White |
| Pattern | Multi Color |
| Size | 16 X 16 Inch |
| Usage/Application | Shopping |
| Handle Type | Rope Handle |
| Gender | Unisex |
| Country of Origin | Made in India |
FAQ
1. What is a jute shopping bag, exactly?
Ans - Jute is a natural, robust, and long-lasting plant fibre that is used to make jute shopping bags, a form of reusable bag. It is a well-liked, environmentally friendly substitute for paper and plastic bags.
2. How durable are jute shopping bags?
Ans - Jute shopping bags are sturdy and long-lasting. The substance is naturally water-resistant and, in some situations, capable of supporting weights of up to 10 kg.
3. How durable are jute shopping bags?
Ans - A jute shopping bag can survive for years with the right maintenance. It is also simple to maintain and clean.
4. Are jute shopping bags friendly to the environment?
Ans - Jute shopping bags are a fantastic environmentally friendly substitute for plastic bags. They can be composted and are biodegradable.
5. How should my jute shopping bag be cleaned?
Ans - You can wash your jute shopping bag in warm water and mild soap. Before storing, make sure the bag is totally dry.
Contact Us
4 A Govind Chand Dhar Lane, 2nd Floor , Room No. 205 , Kolkata, West Bengal, 700001, India
Phone :+918037550757